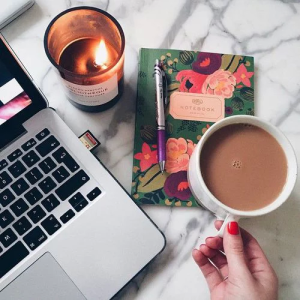 Are you ready to make a change? Being a successful woman leader is challenging and scary, but don't let that stop you. Embrace your female power and put your nose to the grindstone. As your business mentor and coach, you will feel a boost in your confidence and you will see the difference in your professional life. Even successful women need coaching and I want to be there for you during the process of increasing your success and seeing the difference that you too will see in your business.
The women in business that I work with really want to be intentional in their work and business and feel like they are making a difference in the world and create prosperity for themselves and their family. You too? Here are the last three lists you'll ever make.
 Things that wake me up at night
 Reasons I get up in the morning
 Ways to make a difference
---
Go open a new browser window or get a paper and pencil. Make the following three lists.
1. Things that wake me up at night.
You know what they are. Stop ignoring it and do something about it. Make a plan and create change. Take a chance. You can do it and be successul. The same thinking that got you here isn't going to get you out. You may have to (gulp!) take a risk, albeit a calculated one. We have about three months to the end of the year, it's now or never to accomplish the goals you set out in January.
Anyway, just do it. Or stop complaining.
2. Reasons I get up in the morning.
This year's reasons might be different than last year's reasons. But the core of why you do what you do won't change. What 's your top line, your most important value? What's the one thing or the one person you HAVE to get up for? Aligning values with the work we do is critical these days. If you don't know the answer to this question, spend some time contemplating it. Only aligning your actions and your values gives you authenticity.
Only authenticity creates a force field of influence and integrity.
3. Ways to make a difference.
What legacy are you leaving? How can you create meaningful change that benefits someone else? Actions solely intended to serve others creates a huge tidal wave of good that affects people you may never even know. What's the one way you want to make a difference and what will you do TODAY to make it happen?
Yeah, I'm laying down the challenge on this one. I am done with the labels, excuses and reasons that people come up with for not getting what they want. And sometimes, it's just a matter of needing a business mentor, some structure, and accountability. If you're ready, stop whining about what's not working and go make a difference. Let me work with you as a business coach and mentor and you will see a boost in your confidence with continued coaching. The hard work will end in your success as a woman leader. Are you ready to make these last three months really count? Check this out:
Thursday SEPTEMBER 22nd 6 PM MST, on my special, LIVE FR*EE training call where you're going to discover:
The Most Important Thing You Must Know To Double Your Income In 90 Days or LESS (without feeling confused, overwhelmed or working 24 hours a day)
Yes, you CAN do this in the next few months and you'll hear some of my client success stories.
Here's how to claim your ticket: go to dawntodd.com/doublein90freewebinar and register to save your seat!
---
Dawn Todd is the founder of Wildly Successful Women, a business networking Meetup Group of 6,000+ women owned businesses and women entrepreneurs, and the Go-To Authority on Manifesting Money, Prosperity and Business Success.
With over twenty-five years as an energy medicine teacher and practitioner and ten years as an author, speaker and Executive & Business Coach and Consultant, Dawn brings a deep understanding of sacred feminine energy, prosperity consciousness and intention alongside grounded business practices.
Dawn's stellar list of partners have included Microsoft, American Express, Napoleon Hill Foundation, Daniels College of Business, COUNTRY Insurance, Rockies Venture Club, Angel Capital Summit, eWomenNetwork, WomanScope News and Constant Contact and has recently been invited to be an expert contributor for The Huffington Post.